Well Within Chiropractic Reviews
What others say about chiropractic care can help you make the right health care choice. Review a selection of Well Within Chiropractic patient testimonials below and email us or contact our office if you have any questions.

My experience with Dr. Spence and his staff has been exceptional. I recently moved to Nova Scotia and my number one concern was finding a chiropractor that understood and could continue my treatments for a rare spinal condition. I found Dr. Mike to be thorough, knowledgeable, professional and was able to do the adjustment that helps me maintain a healthy lifestyle. Many thanks for getting me back on track.
˜Barbara T.
We couldn't be happier! My daughter says she is so happy that she has Dr Celina in her life! She feels so much better than before we started chiro. I am also very happy with how my body is responding and healling after even just a few adjustments. The level of professionalism and care is awesome! Love the whole team at Well Within!!!
˜Laura L.
Dr. Celina is a credit to her profession. I have seen many chiropractors over the years and I can tell you her knowledge & skill sets are second to none. Not only was she able to isolate my pain issues almost immediately (damage incidentally caused by a bad chiropractor) but she took the time to explain my injury in detail (even taking & reviewing x-rays) as well as her short and long term treatment plan. It's not easy to find a really good chiropractor and I cannot recommend Well Within highly enough.
˜Richard W.
Very professional and friendly. I have been suffering lower back pain for about 6 weeks which is greatly affecting my ability to work at my full potential, unable to do my household chores and disturbing my quality of life. In just two appointments my pain is decreased and I have increased movement flexibility.
˜Paula H.
Dr. Mike is so great with kids and my family is so thankful we found Well Within. I've been to many chiropractors over the years and this is one of the best clinics I've been in. Very friendly, professional and welcoming. We have a plan for treatment that I trust and I encourage anyone looking for chiropractic care to try here. 5
˜Sarah W.
It was fantastic to get X-rays on just my second visit and receive the results the next day. The results from the X-rays helped me understand why my back and neck have been inflicted with so much moderate pain, stress, and tremendous tightness for so long. Explanations were impactful and gave me so much hope in getting mobility restored. After just 4 sessions, I already feel so much better.
˜Sandy R.
I love the positive energy I feel as soon as I walk through the front door! This is my first chiropractic experience and so far it has been very beneficial. Dr. Mike is extremely thorough and quickly provided me with a detailed patient report (including x-rays) and a long-awaited diagnosis and action plan to treat my injuries. After just a few adjustments I am feeling less pain and hopeful for long-term wellness. My only regret is not pursuing this type of treatment sooner.
˜Rhonda C.
I have NEVER been taken cared of this thoroughly before and/or explained in such details, the nutrition and supplement recommendations to help me get back on track, rather than adjusting me forever without my understanding of why all of this is happening in the first place. I have full confidence in my dr. and will follow recommendations as they come. Looking forward to feeling like myself again
˜Tania O.
I was able to call and talk to my practitioner about how to handle my injury and felt like I was supported and in very capable hands.
˜ Emma D.
Very professional and they make you feel at ease. Gives concise diagnosis and treatment options that are clear to understand and leave you with a sense of confidence to pursue your goal of healing. Thank you!
˜ Lyle D.
I was happy and relieved when Dr. Mike was so excited to get started with a new patient. I am very interested in the medical aspect of what my body is doing and what it should be doing. His explanations were easy to understand and gave me new insight into my body. Our action plan is aggressive and I'm loving every bit of it.
˜ Nicole M.
Dr. Celina is absolutely amazing. I've recommended her to multiple people so far and will continue to do so. She is very thorough and I trust her 110% in any recommendation she may have. I feel a million times better every time I leave there. Amazing experience and I will definitely continue to go back.
˜ Jessica W.
Prior to Chiropractic, I had low back pain which was limiting my ability as an athlete. Now I feel better than ever and my whole life has improved. Chiropractic has been part of my training regimen to compete successfully at the world level of kickboxing.
Congrats Micky on your National Title and a 3rd place finish at Worlds.
˜ World Class Kick Boxer (Micky Marshall)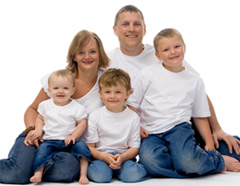 Our family has had great success with Chiropractic Care with everything from headaches to ADHD!! We love coming to Well Within Chiropractic for wellness care but also to learn more about our innate potential and to be inspired to live healthy lives.
˜ Family Wellness (Gilbert Family) Lou, Joelyn, Austin, Lee and Abbigail
Chiropractic has allowed me to not only walk better but to feel better about myself! Dr. Celina has such an upbeat attitude. She is so personable and friendly and knows all the things to say and do to make me feel good. Chiropractic is the ideal "feel good" remedy for whatever ails you. I really look forward to my adjustments because it leaves me feeling so healthy; physically and mentally. EVERYONE should give it a try!
˜ Darlene S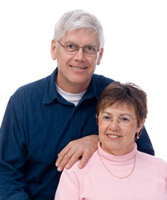 We get adjusted to optimize our health and to minimize any aches and pains that we experience. The days of disabling pain and periods of inactivity are over! We now heal faster than ever before. We have adopted healthy living and tell everyone who will listen about Well Within Chiropractic.
˜ Pat and Jim
Chiropractic care has helped me get pregnant, keep Alden off antibiotics, stay tuned up and generally healthy. The whole family knows when we need a "crack" to feel great after wards. I love that Dr. Celina is knowledgable about holistic topics ranging from immune and digestive health to vaccines and maternity.
˜ Andrea M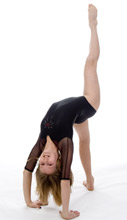 I love chiropractic! Since I have started care I feel better, my posture is better and my gymnastic scores have improved! I always get adjusted before my competitions to enhance my performance… and it works, last year I consistently placed in the top 3 for provincials and I placed 4th in the Atlantic Maritimes. I look forward to getting adjusted every month.
˜ Competitive Spirit (Jessica Garrett)
I came to Well Within for help with my arms and hands as it was limiting my ability to work and provide for my family. After having great success and feeling so good I brought my family in for wellness check-ups. The girls love coming to the chiropractor and we are healthier for it.
˜ The Tooker Family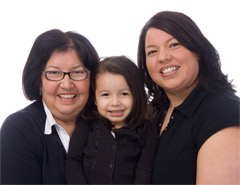 I came to Well Within without hope. I now tell everyone I know about the benefits of chiropractic care and I have insisted that my daughter and granddaughter get adjusted. As a family we have stress relief, pain relief, and stronger immune systems. I am very grateful for my chiropractic doctors!
˜ Three Generations of Wellness (Maloney Family)
I have been a patient of Dr. Celina's for probably 6 years or more. My first issue was with my neck. I had gone to my GP and it was suggested after X-rays were done that I try medication. I wasn't interested in medications after I came home and checked the side effects so I tried physiotherapy and massage therapy all of which helped a bit but didn't get rid of the problem. I thought about visiting a Chiropractor but was so afraid to try it. My neck kept getting worse so I decided to be tough and go for it. I have never looked back! Dr. Celina helped me and my neck get well. I have also had issues with my back since I was very young and now I have very little discomfort in my back. My most recent issue was my hip where I rolled my ankle off a curb, my ankle felt fine but my hip took the shock of it and it was extremely painful. I went to Dr. Celina and it is amazing how it is healing and the pain is gone. I am so grateful for her caring and understanding manner. She seems to know what I need before I even explain it out to her because sometimes I don't even know how to explain the pain. I find everyone in the office so very helpful and friendly.
˜ Sheryl D.
We were both very happy with the quality of information that was relayed to us regarding our overall health; not just our spines. I was happy to hear that Well Within can not only help us regain our quality of life, but improve it! Thank You! We look forward to our next visit!˜ Brittany M.
It's very encouraging that Dr. Celina and Dr. Mike athletes in their own right. In my opinion that only helps in knowing the stress of competition both physically and mentally when helping other athletes prepare for events. I know I would not have been healthy enough to compete on the Canadian Tour without their help.
˜ Craig D.
I was introduced to Dr. Celina and her team during the fall of 2005 and have been a patient ever since. She helped me through a difficult time and got me started on my wellness journey. She was my lifeline when I needed it most. Forever grateful to her!
˜ Ann F.
Dr. Mike does a wonderful adjustment to my neck, shoulder, back and feet! Keep up the wonderful adjustments.
˜ Phyllis W.
This was the best experience I did for myself and put me on the road to healing. Warm, helpful, well run practice and I would encourage everyone to experience what I did.
˜ Carol M.
I have been getting adjusted by Dr. Celina for approximately 4 1/2 years now and it makes a complete difference in my lifestyle. It gives me the opportunity to remain active and enjoy life.
˜ Elizabeth S.
Well Within is so much more than a chiropractic clinic to me. It has become my first choice for everything health related for my whole family. I love that I get honest and effective advice every visit. Our community is stronger and more healthy because of their commitment and support.
Dr. Celina and Dr. Mike have truly changed my life around on many levels. I turned to them when the lack of support from other medical specialists offered no reasonable solutions and took very little interest in my disability.
After a 2 year struggle, I decided to try Well Within, and I left my first appointment feeling hope. They showed me understanding, compassion and realistic treatment methods that complimented my choice to be as natural as possible. I learned coping skills for pain and depression. I began feeling the benefits of chiropractic, others were noticing my improvement, and the results undeniable. They showed me a pathway to achieve great health and ABILITY!
˜ April C.
Great practice that I would highly recommend to anyone!
˜ Lacey C.
I have had excellent care at Well Within. I never feel judged, even when I know issues are a result of my lack of taking proper care of myself. Dr. Celina seems to be in tune with where I am at physically and emotionally.
˜ Gail C.
You are part of my wellness regime. You are part of my commitment to myself not to allow that to happen again! Thanks.
˜ Dianne G.
I limped in to your office not knowing how much help I could expect on a first visit and concerned about my back problem as I was between 2 out of town trips staying in hotels for 3 or 4 days each time, but after my initial visit I was able to function surprisingly well on my 2nd trip and was extremely satisfied I had seen the right people.
˜ Roy G.
Encouraged by the results of my first treatment. Migraines and headaches for years (40+ years). Had a headache going into my first treatment and was surprised with the instant relief prior to leaving the office. Optimistic about my future appointments.
˜ Elaine M.

Be Fit. Eat Right. Think Well Within. Get Adjusted!